ABILITY
Issue #10
Close
The New Zealand Disability Karate Association Newsletter
Autumn 2021
Tēnā koutou
Welcome to the Autumn issue of the New Zealand Disability Karate Association newsletter.
This time last year we were about to celebrate our club's 2nd birthday and our 100th class. But instead we went into lockdown. What a year it has been. We learned about bubbles, wearing masks and keeping each other safe.
As a result of everyone's hard work and being kind to each other we are able to train together in 2021. We are one of the few countries in the World where karateka can train in the dojo.
Well done!
Who has graded?
There have been two gradings since our last newsletter. We now have four new orange belts (8th kyu).
In our club there are now
2 white belts (10th kyu)
6 yellow belts (9th kyu)
4 orange belts (8th kyu)
No green belts (7th kyu)
Now we are 3!
It is the club's 3rd birthday! On the 18th April 2018 we opened the dojo doors for the first time. During that time 38 students have trained with us. And we have run 277 classes.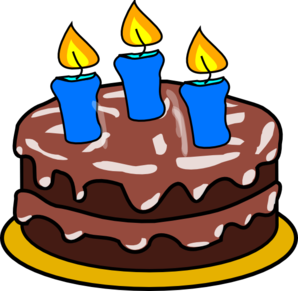 A massive thank you for making this club so special.
Little Blue's karate tip
Kia ora Kuma Sensei. What is that big staff for?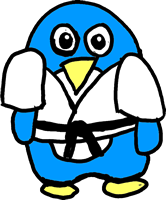 This is a Bo or Kun (in Okinawan) which is a staff weapon used in Okinawa Kobudo. We call training with weapons Kobudo. Kobudo is hundreds of years older than karate.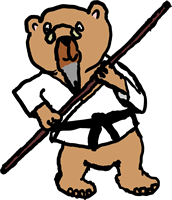 Bo are around 6 feet in length. This might be a little bit long for our smaller students. So we will also train with the shorter Jo, which is only 4 feet long.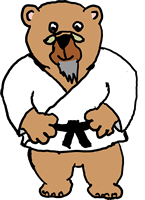 What is coming up
Our plans for the next quarter
Run special self-defence classes for the local community.
Continue to update the training syllabus for the new grades and weapons training.
We submitted our annual report to Charities Services for 2019/2020.
Continue work on the new information pack for schools and local businesses.
Develop an incident response plan for the club.
Marketing and fund raising will be a big focus for this quarter. We are targeting businesses around Wellington.
We have started work on a children's book as a fund raiser, which will be self-published on Amazon.
Remember you can invite your friends along to class.
Look out for the Winter issue and feel free to share this newsletter with your friends.
Membership is free and open to anyone who wishes to take part in the martial arts training offered by the club. All the details are on our website. www.karatedojo.nz
BE KIND