ABILITY
Issue #9
Close
The New Zealand Disability Karate Association Newsletter
Summer 2021
Tēnā koutou
Welcome to the Summer issue of the New Zealand Disability Karate Association newsletter.
This is the first newsletter of 2021.
This year we will introduce the Bo (staff) into our classes. The Bo is an Okinawan martial arts weapon made of oak and roughly 6 feet in length. For our smaller students we will use the shorter Jo, which is only 4 feet long.
This will be an exciting addition to your karate training.
Who has graded?
There have been two gradings since our last newsletter. We have 2 new yellow belts (9th kyu), Two new orange belts (8th kyu) and 2 new green belts (7th kyu).
In our club there are now
No white belts (10th kyu)
10 yellow belts (9th kyu)
3 orange belts (8th kyu)
2 green belts (7th kyu)
Sadly our green belts have moved away from Wellington. We hope they will continue to train with us in our Zoom classes.
We were on the Radio!
Thanks to MediaWorks Foundation we had a whole week's worth of adverts on MoreFM and The Edge radio stations. How Cool is that?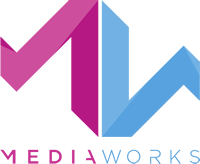 A special thank you to Heather Lucas who organised the creation of the script and the air-time slots for us.
I know that some of you heard the advert, but for those who did not, here it is!
Once again a massive thank you to the MediaWorks Foundation team for making this happen.
Little Blue's karate tip
Kia ora Ebisan! Do you know why we kiai (shout) in karate?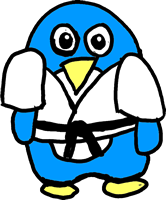 I can think of 3 really good reasons why we kiai.

1) It makes our tummies stronger by blowing out all the air.
2) It scares the other person, making them freeze, giving us an advantage.
3) In self-defence it alerts other people to danger.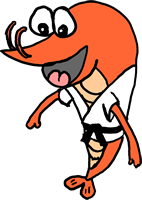 Little Blue's kiai tip
What is the best sound to make when you kiai?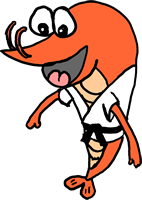 I like to shout hi-a or hey-a. I prefer "hey-a", because the sound comes from your tummy rather than your throat. It is much stronger.

Let me show you ...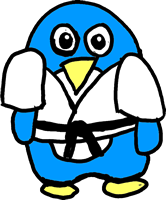 Cover your ears!
HI-A! or HEY-A!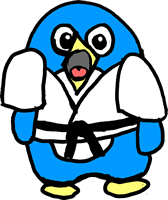 The second one is a little bit stronger.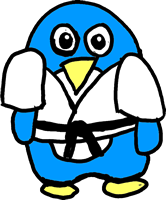 What is coming up
Our plans for the next quarter
Run special self-defence classes for the local community.
Update the training syllabus for the new grades and weapons training.
We will be submitting our annual report to Charities Services once you have reviewed it.
We are creating a new information pack for schools and local businesses. This was a great idea from our last AGM.
Marketing and fund raising will be a big focus for this quarter. We are targeting businesses around Wellington.
We have started work on a children's book as a fund raiser.
Remember you can invite your friends along to class.
Annual General Meeting
Our AGM will be on 17th February. This will be instead of training and will start a 6:30pm. Everyone is welcome.
We will review the annual report before sending it to Charities Services.
Agree on proposed changes to the constitution.
Discuss changes to the class structure.
Discuss the impacts of the changes to the privacy laws.
Look out for the Autumn issue and feel free to share this newsletter with your friends.
Membership is free and open to anyone who wishes to take part in the martial arts training offered by the club. All the details are on our website. www.karatedojo.nz
THE END