Loading...


COVID-19: Club Response Plan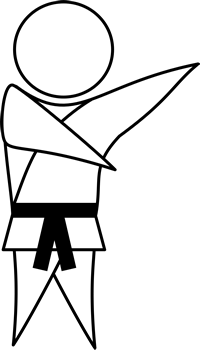 Background
Coronaviruses are a large and diverse family of viruses which cause illnesses such as the common cold. In January 2020, officials identified a new coronavirus called novel coronavirus or COVID-19.
Symptoms of COVID-19 are similar to a range of other illnesses such as influenza and do not necessarily mean that you have COVID-19. Symptoms include fever, coughing and difficulty breathing. Difficulty breathing is a sign of possible pneumonia and requires immediate medical attention.
The authority for information on COVID-19 is the Ministry of Health. There are resources and information on their website.
Ministry of Health
Self-Defence against COVID-19
Cough or sneeze into your elbow or by covering your mouth and nose with tissues.
Put used tissues in the bin or a bag immediately.
Wash your hands with soap and water often (for at least 20 seconds).
Don't touch your eyes, nose or mouth if your hands are not clean.
Sensei will clean and disinfect frequently touched surfaces and objects, such as doorknobs.
Sensei will provide disposable wipes, masks and hand sanitiser in class.
Stay home if you feel unwell and call Healthline on 0800 358 5453.
Call Sensei on 027 240 2717 if you feel unwell. He will let the class know that they should consider staying at home.
Make sure your details are up to date on the website so that Sensei can contact you if we have to have to temporarily stop classes.
You must sign in using the Contact Tracing App or record your karate training on our website. The QR code for our club will be on the desk.
Sensei needs to check you vaccine pass befor you can train. Children below the age of 5 are exempt.
You must wear if you are not training.
Sensei will use a rapid antigen test (RAT) before each class. This is to keep all students safe. If the test is positive class will be cancelled.
The club will follow any guidance or instructions from the Ministry of Health.