Loading...


Privacy Policy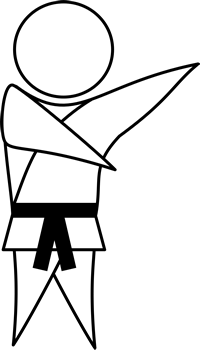 Purpose
The purpose of this privacy policy is to let users of www.karatedojo.nz (the 'website') know when we collect personal information and what we do with it.
We do not use, share or transfer personal information in connection with the website except as set out in this policy.
Disclosure of Personal Information
You can use the website, including completing user research tasks, without disclosing any personal information.
You may choose to disclose personal information to us when you sign up for an account. This information can be viewed by website administrators and instructors.
Holding of Information
If you provide personal information, it is held by the New Zealand Disability Karate Association. Your personal information will not be shared with third-party organisations or the public. Unless required by law, we will not publicise the details of individuals without their consent.
Your personal information will be removed one year after you leave the club. This is to allow us to complete our annual reporting. You will be advised prior to the deletion of your records. You can request that the club continues to hold your records for a specified period. At the end of that period you will be notified that your information will be removed unless otherwise instructed.
You can request a digital copy of your records at any time. The copy will be sent to you via email.
Use of Personal Information
We will only use personal information provided to us for the purpose of:
tracking your karate training,
compiling our annual report for Charity Services (all information is anonymised),
administering, evaluating and improving the website,
improving our services,
communicating with you.
Cookies
This website does not use cookies.
Your Rights
Under the Privacy Act 1993, you have the right to access and ask us to correct any of your personal information provided to the New Zealand Disability Karate Association in connection with your use of this website.
Contact us if:
you would like to see or change your personal information we has stored,
or you have any concerns regarding your privacy.
We may require proof of your identity before being able to provide you with any personal information.
New Zealand Disability Karate Association
20 Rajkot Terrace
Broadmeadows
Wellington
New Zealand
6035
Office: 04 477 6606
Cell/Text:027 240 2717
Email: privacy@karatedojo.nz
If You Have a Privacy Complaint
If you are not satisfied with our response to any privacy-related concern you may have, you can contact the Privacy Commissioner.
Office of the Privacy Commissioner
PO Box 10094
Wellington
6143
Phone:04 474 7590
Email: enquiries@privacy.org.nz