Loading...


Club Incident Response Plan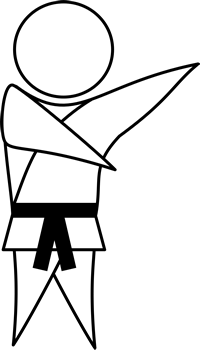 Civil Defence Emergencies
Earthquakes
There is no shelter (desks, tables etc) in the dojo. Crawl to sides of the room, away from the big glass door and he kitchen sliding window. Cover your head and neck with your hands and arms.
Do not move until Sensei tells you it safe to move. Be prepared to return to the sides of the dojo if there are aftershocks.
We will stay inside the dojo until we get the all clear.
Fire
In the event of a fire we will calmly evacuate the dojo.
There is a fire exit to the left of the stage.
We can also leave by the main entrance (where you come in).
Do not try to change into you outdoor cloths.
If you are near the bags and coats collect as many as you can.
Everyone will gather on the opposite side of the road.
Sensei will do a roll call to ensure every is out of the dojo.
Any coats or bags that were collected will be returned to their owner.
If you bag or coat was not collected do not re-enter the dojo to get it.
Tsunami
The dojo is not in a Tsunami evacuation zone. So it is safe to stay in the dojo.
We will stay inside the dojo until we get the all clear.
Storms and Other Events
If there is a severe weather event that will make the journey home unsafe we can stay in the dojo.
We can stay inside the dojo until it is safe to travel home.
Younger Students
Children will only be allowed to leave the dojo with a guardian.
If it is not possible for a guardian to collect a student Sensei will take them to his home.
If it is not possible to leave the dojo Sensei will stay with the Students until it is safe to do so.
Illness and Viruses (like COVID-19)
Cough or sneeze into your elbow or by covering your mouth and nose with tissues.
Put used tissues in the bin or a bag immediately.
Wash your hands with soap and water often (for at least 20 seconds).
Don't touch your eyes, nose or mouth if your hands are not clean.
Sensei will clean and disinfect frequently touched surfaces and objects, such as doorknobs.
Sensei will provide disposable wipes, masks and hand sanitiser in class.
Stay home if you feel unwell and call Healthline on 0800 358 5453.
Call Sensei on 027 240 2717 if you feel unwell. He will let the class know that they should consider staying at home.
The club will follow any guidance or instructions from the Ministry of Health.
Communications
You can call/text Sensei on 027 240 2717 at any time.
Make sure your details are up to date on the website so that Sensei can contact you if we have to have to temporarily stop classes.
The club will put out notices on the website and Facebook.
A notification email will be sent to the email you provided in your account details.
A text message will be sent to the cell phone number you provided in your account details.